Media & News
Neil Willenson was recently featured in the December 2008 Gentleman's Quarterly "Men of the Year" issue. To read more about this, click here.
HOMETOWN HEROES
In September 2008, Neil Willenson was invited to give a keynote to a group of students from Concordia University in Milwaukee, WI. The students were given a project sponsored by Kapco (a Grafton-based Company) to use a stipend of $1,000 for a community service project. One group located the Longoria Family in Grafton. A single-mother who had stage 3 breast cancer and triplets, two of which had challenging health issues and were wheelchair bound.
What started off as a charitable project became an entire community-wide effort to help re-build this family's home, please view the media coverage below:
Click here to view the March 28, 2010 hour long special about Hometown Heroes Family Edition on Dateline NBC.
Click here for a report about Hometown Heroes on the TODAY Show – March 26, 2010
Click here for a report about Hometown Heroes on The Morning Blend Show – March 26, 2010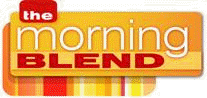 To bring Neil Willenson to your campus, school, business or civic organization for an inspiring program on social action, leadership, teamwork, HIV/AIDS or community service, please contact Neil's agent – Janet Osherow at:  agent@neilwillenson.com